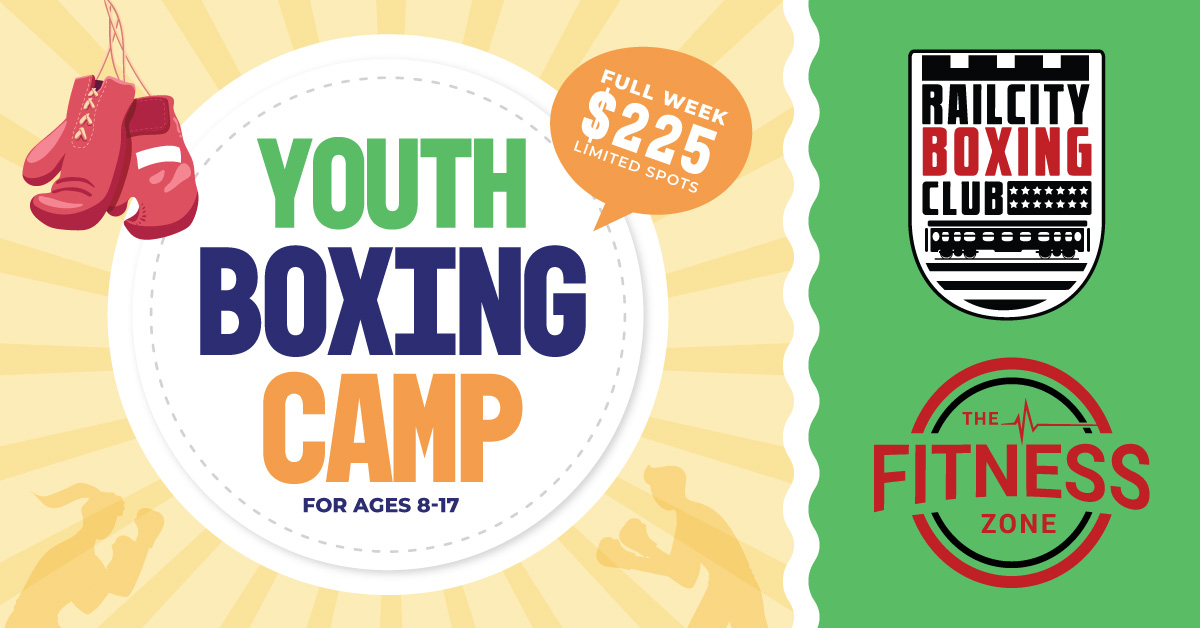 Are you looking for an active Summer Camp that will not only keep your kids busy, but also build their confidence and self-esteem, develop character, allow them to meet new friends, and learn leadership and success lessons? Rail City Boxing's Summer Camp Program is a great option!
Ages 8-10
June 20 – 24, 9am – 12pm
Ages 11-17
June 27 – July 1, 9am – 12pm
Cost: $225, limited spots available per session
Location: The Fitness Zone at 248 No. Main Street, St. Albans
What to Bring: Each camper should dress in t-shirt, shorts, and gym shoes. Campers can either bring their own water bottle. Campers will need their own wraps and gloves, both of which we have available for sale at the front desk.
Camp Includes: Safety and proper use of equipment, boxing basics (such as stance, footwork, punching), age/sport-specific circuit training, outdoor activities, team building activities, snacks, including a shake or boba tea from Rail City Nutrition Center.
Our Summer Camp is Designed to:
Develop Healthy Habits
​Build Confidence and Self-Esteem
Learn Discipline, Patience, Respect, Teamwork, and Manners
​Enhance Sports Performance
Learn Self Defense Through The Science of Boxing
Learn How To Handle A Bully
HAVE FUN!
Trainer: All camp activities will be overseen by Hans Olson, Registered Level 1 USA Boxing Coach, and owner of Rail City Boxing Club. Hans trains boxers of all ages including Rail City Boxing Club  members, Silver Glove amateurs and experienced professionals.
Have Questions? Email thefitnesszonememberservice@gmail.com with Boxing Summer Camp in the subject line. If you run into issues while registering, please call the front desk at 527-1234.

Rail City Boxing Club at TFZ