Every body is unique.
Find something that works for YOU!

Weight Training
From bodybuilding to powerlifting and everything in between, The Fitness Zone has the equipment to help you reach your goals. With dumbbells up to 150lbs, 2 squat racks, 1 deadlift platform, plenty of benches, and a variety of plate-loaded and pin-loaded machines, we have everything you need for weight training.

General Fitness
If your goals are to improve your overall health and wellness, The Fitness Zone is the facility for you. Our cardio equipment includes treadmills, water row machines, exercise bikes, spin bikes, ellipticals, arc trainers, and even a Jacob's Ladder. In addition to cardio equipment, we have mats, foam rollers, bands, and areas for stretching.

Group Fitness
We offer a variety of group fitness classes in our two fitness rooms. From spinning to dance fitness, classes are offered at multiple times throughout the day by trained instructors that make fitness fun and accessible for all levels.
The Fitness Zone has the facility and equipment to accommodate virtually any style of workout. We offer daily, weekly, monthly, 3-month, 6-month, and annual options. We also have a boxing program, hot yoga studio and The Zen Zone offers access to tanning booths and a sauna.
Please speak with a staff member to learn more about our discounts for seniors, law enforcement, and active military/veterans.
What Our Members are Saying…
Joining The Fitness Zone family was one of the best decisions I've ever made. It's amazing to be a part of a fitness family that cares about your well-being. I've made some amazing lifetime friends.
Amy Mulheron-Corey
The owners and instructors alike really treat you like family. Whether you are new to the fitness community or a seasoned regular, they care about your goals and are invested in your success.
Lisa Wilda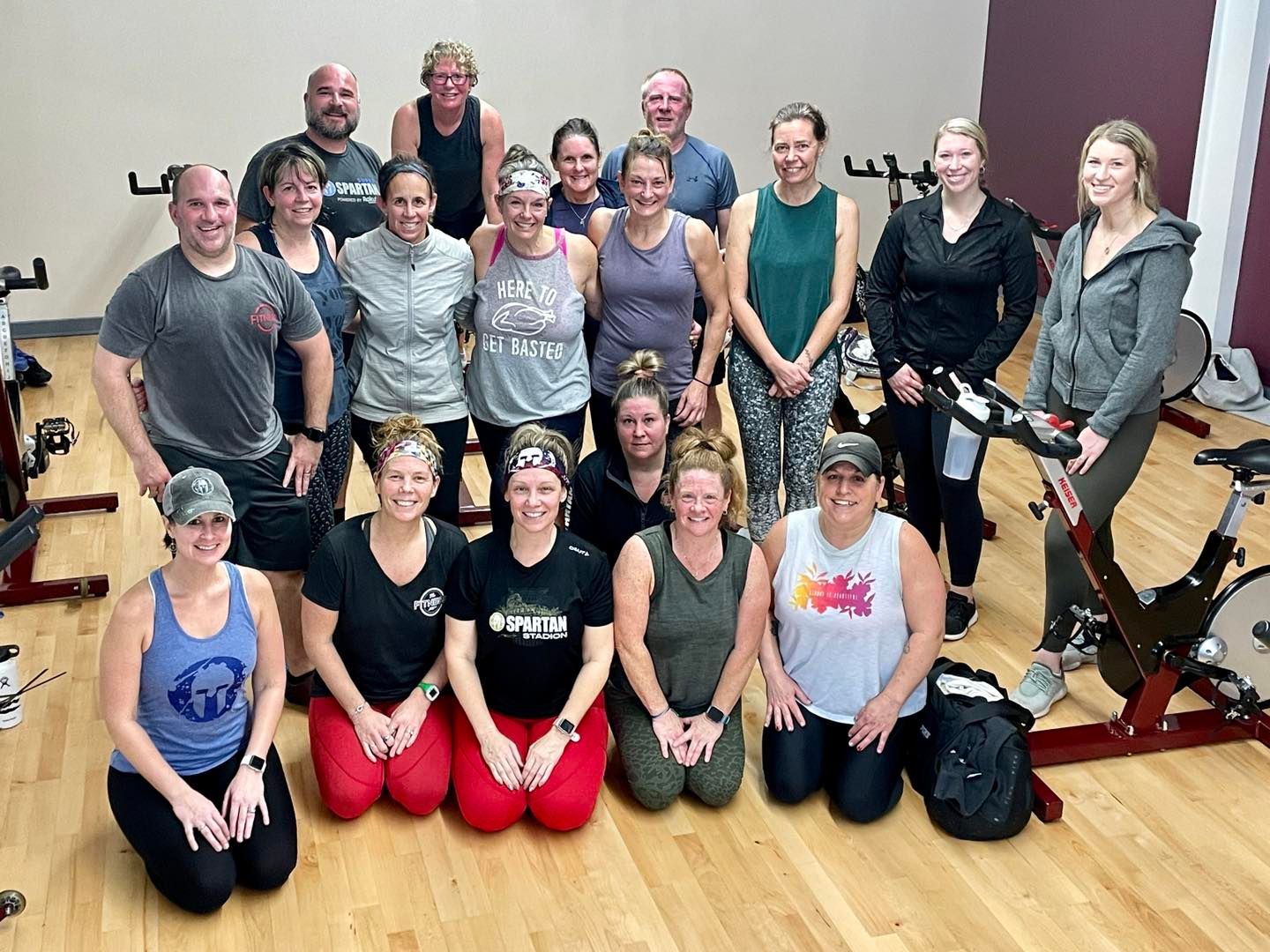 Finding the right gym membership in Franklin County that is a great fit for your lifestyle and needs is no easy task. At The Fitness Zone, we value fitness and family. When you join, you aren't just signing up for the gym, you are becoming part of an active community of like-minded individuals looking to live healthy lives.
We understand how intimidating it can be to get started on a new fitness journey. Don't worry, our aim is to make your journey as simple as possible.
We believe in supporting people who are ready to take action and give them everything they need to crush their goals. It's why our members keep coming back for more.
Hot Yoga at The Fitness Zone