Rail City Boxing at The Fitness Zone in St. Albans, VT
Rail City Boxing Club was established in 2018 by Hans Olson and Luke Tatro as a way to introduce local youth to the sport of boxing and is registered with USA Boxing. In its short history, it has seen members head to, and win, at Nationals. 
In addition to youth boxing, Rail City Boxing also offers open boxing for adults and BoxFit classes. We've also added a ring for sparring practice.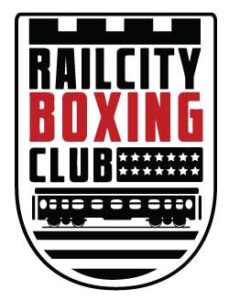 USA Boxing Registered Trainers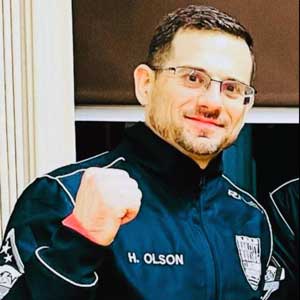 HANS OLSON
The son of a Navy/Golden Gloves boxer, boxing was always a part of Hans' life. As a youth, Hans was a 4-sport athlete (baseball, hockey, wrestling, and football) before turning his attention to music through his teens and early 20s, touring throughout the the States in various rock, punk, metal, and hardcore bands. Changing directions, Hans eventually returned to one of his first loves, boxing. He trained throughout Québec and Vermont, primarily at Club de Boxe de l'Impulse, under top trainer Jim Glover. After setbacks and injuries, Hans transitioned to coaching. He is a registered Level 1 Coach with USA Boxing.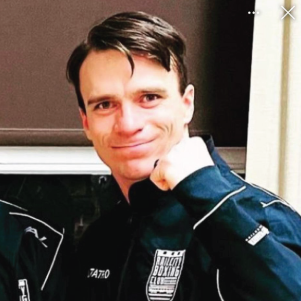 LUKE TATRO

Luke grew up boxing, being trained by Jim Sheridan, Arnold Tatro, and Randy Feeley. After winning the Golden Gloves in 2011, he joined the United States Marine Corps, where he served four years with 3rd Battalion 6th Marine Regiment. During this time, he advanced his knowledge on hand to hand ground combat tactics. While deployed on the 24th MEU, he had the opportunity to train Marine Corps Martial Arts instructors and Scout Snipers on how to box. He is a registered Level 1 Coach with USA Boxing.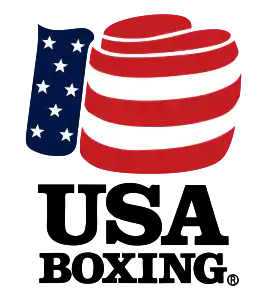 For kids ages 8-12. 13+ boxers participate in our boxing/open boxing training sessions.
The purpose of our Kids Boxing Program is boxing fundamentals, "fun sport" activities, and fitness drills related to boxing. We train as a team, and all experience levels are welcome to join. The 45 minute Youth Team sessions are ideal for younger athletes to maintain focus in a fun, but organized, atmosphere.
Consistent weekly attendance is preferred, as the sessions are structured to build the athlete each week.
The young athlete will be taught the following in a periodized fashion:
The rules of amateur (Olympic style) boxing.
Safety and proper use of equipment (wrapping hands, headgear, etc…an often under-emphasized aspect of boxing training).
Boxing basics (stance, footwork, defense, punches, etc.)
Another aspect of the class is fun, age/sport-specific circuit training, to promote athleticism within boxing.
Boxers who show exceptional promise in the sport (or those who look to compete in the future)can be trained for competition. All competing boxers (or those who wish to spar) must be fully registered with USA Boxing. Those who do not wish to spar must register with USA Boxing as a fitness member.
A sample class looks like this:
10 mins – Active warm up/stretch/calisthenics
10 mins – Hand wrapping, properly equipping instructional.
10 mins – Rule and/or technique of the week, with instruction.
10 mins – Sport specific cardio circuit.
5 mins – Cool down/stretch, ending to weekly session
Boxing, although trained as a team, is highly individualistic. Communication between the coach and parent will determine the present and future goals for the young athlete.
Equipment can be ordered through the Rail City Boxing Club at the following rates:
REQUIRED:
Youth Gloves, $45, (Introductory Quality), or
12 oz Gloves, $40 – $100 varying on style (long lasting high quality)
OPTIONAL (for future use):
No-Foul Protector (cup), $20 to $80 varying on style
Mouthguard, $5 to $10 varying on style
Boxing Shoes, $80 to $120 varying on style
USA Boxing/AIBA Competition Headgear, $90
Competitive Uniform, $60
Boxing Trunks, $30
Hand Wraps, $10
Training in full uniforms/equipment is not necessary, (for example indoor athletic shoes are fine).
Boxing/Open Boxing
Youth over age 13 will participate in the boxing/open boxing session and will receive time with an instructor just like during youth boxng. All competing boxers (or those who wish to spar) must be fully registered with USA Boxing. Those who do not wish to spar must register with USA Boxing as a fitness member.
We also offer open boxing for anyone over the age of 18 that is interested. Rail City Boxing Club for open boxing, a 1.25 – 1.5 hour block of time where all levels can drop in to work on their boxing skills with an instructor available to help with form, sparring and more! Sign up is available in MindBody.
Youth Members may join, depending on availability and at coaching teams discretion.

BoxFit
Boxfit is a high-intensity cardio workout based on boxing techniques. Suitable for all fitness levels, this class will improve your core and build strength.
Beginners, take a peek at the hand wrapping image to help to learn the process of wrapping. If you need help, please see an instructor before class.
Another hand wrap tip:
Don't roll your wraps right after class. Bring them home and hang them over a door or something to dry first. Wash occasionally in a laundry bag to avoid getting tangled.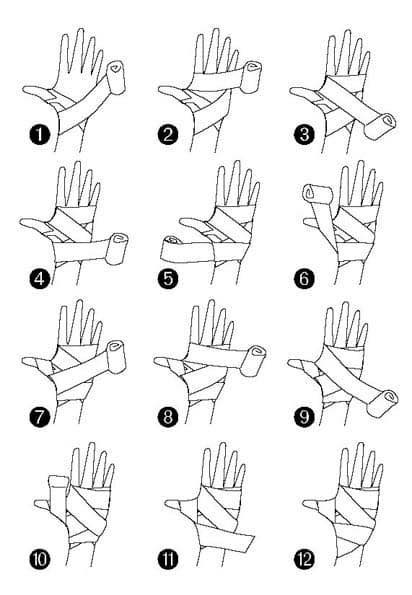 Boxing Membership Pricing
Sign up using the buttons below, or stop in to The Fitness Zone and speak with our front desk staff for other open boxing pricing options, including month-to-month or a punchcard.
Youth Membership with Gym
Ages 14 – 17, with parental consent
Open Boxing – Non-Gym Members

Auto Monthly EFT – 1 Year Contract

Open Boxing – Gym Members

*first month includes $20 service deposit
6:30 – 8:00 pm – Open Boxing
7:30 – 8:45 pm – Open Boxing
7:15 – 8:45 pm – Open Boxing
6:30 – 7:15 pm: Kids Boxing
7:15 – 8:45 pm: Boxing/Open Boxing
Be stronger than your strongest excuse. It's time to act now!