Our group fitness classes include cycling, interval training, boxing, booty camp, dance fitness, and weight training.
5:30 am – Cycle with Monica
5:00 pm – Core Training with Keely
6:00 pm – Cycle with Keely
5:30 am – Cycle with Monica
5:30 pm – Dance Fitness with Tamara
6:30 pm – Total Body Lift with Keely
5:30 am – Cycle with Monica
4:15 pm – Cycle with Keely
5:30 pm – Spice It Up with Adam
6:30 pm – Restorative Stretch & Relax with Keely
5:30 am – Cycle with Adam
4:15 pm- Fire It Up Core with Keely
5:30pm – Itense Booty Burn with Keely
6:30 pm – BoxFit with Hans
5:30 am – Cycle with Monica
5:30 pm – Cycle with Keely
8:00 am – Cycle with Keely
9:30 am – Tabata with Keely
9:00 am – Circuit Boot Camp with Nicole
Take a peek inside our group fitness classes:
TFZ Group Fitness Instructors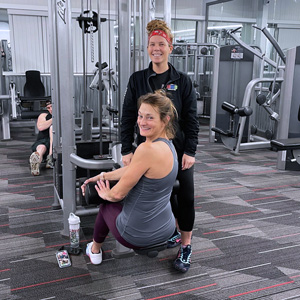 Keely Doe
Keely is a group fitness addict and enjoys teaching pilates, cycling, stretched-based yoga, and even Spartan training!
Keely obtained her official Spin certification through Madd Dog and her cycle classes fill up quickly.
In addition to being an instructor, Keely is also a trainer and the owner of The Fitness Zone.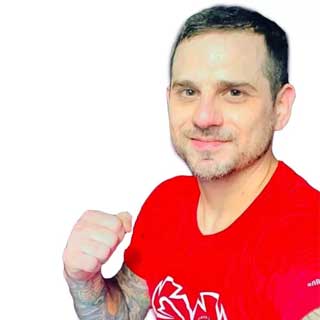 Hans Olson
Hans is a USA Boxing Registered Trainer. He also owns Rail City Boxing Club at The Fitness Zone and teaches BoxFit classes to our gym members twice a week.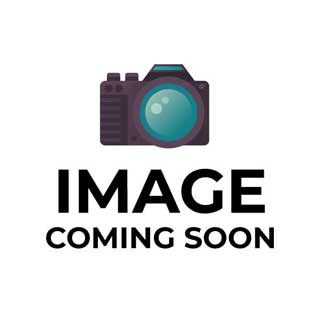 Monica Pelletier
Monica is the morning queen! She teaches the spin and core classes at 5:30am. If you're an early bird too, come check out a class that is high energy and will help start your day off on the right foot.
How do I get started with Mindbody?
To access online classes or sign up for a membership, first create a Mindbody account on the Mindbody page or App using your email or Facebook account.
How do I get a membership?
To purchase a membership you can use the Mindbody portal and navigate to "Online Store" and look in services for one time purchases (lump-sum memberships of 1, 3, 6, or 12 months in length) or contracts for monthly renewing memberships. Additionally, you may find links to our membership options on the Memberships Page.
Reserving a spot in class
Reserving on a Web Browser:
Click on the Weekly Classes tab to access the available class schedule.
Click the Sign Up Now button.
You'll be prompted to reserve a single reservation or to make a recurring reservation.
Reserving on the MindBody App:
Search for The Fitness Zone in the app.
Choose View Schedule.
Click on the Book button next to the class you would like to take.
If you need to purchase a class pass or membership, you will be promoted to make that purchase.
You don't have to be extreme. Just consistent.