Let's workout and make a difference!
At The Fitness Zone we believe that fitness should be fun… and we also believe in giving back to the community that supports us! Several times a year we host events, such as spin-a-thons, to raise money for those less fortunate.
We also like to host events that foster community within our building – think fun runs, Spartan races, and more!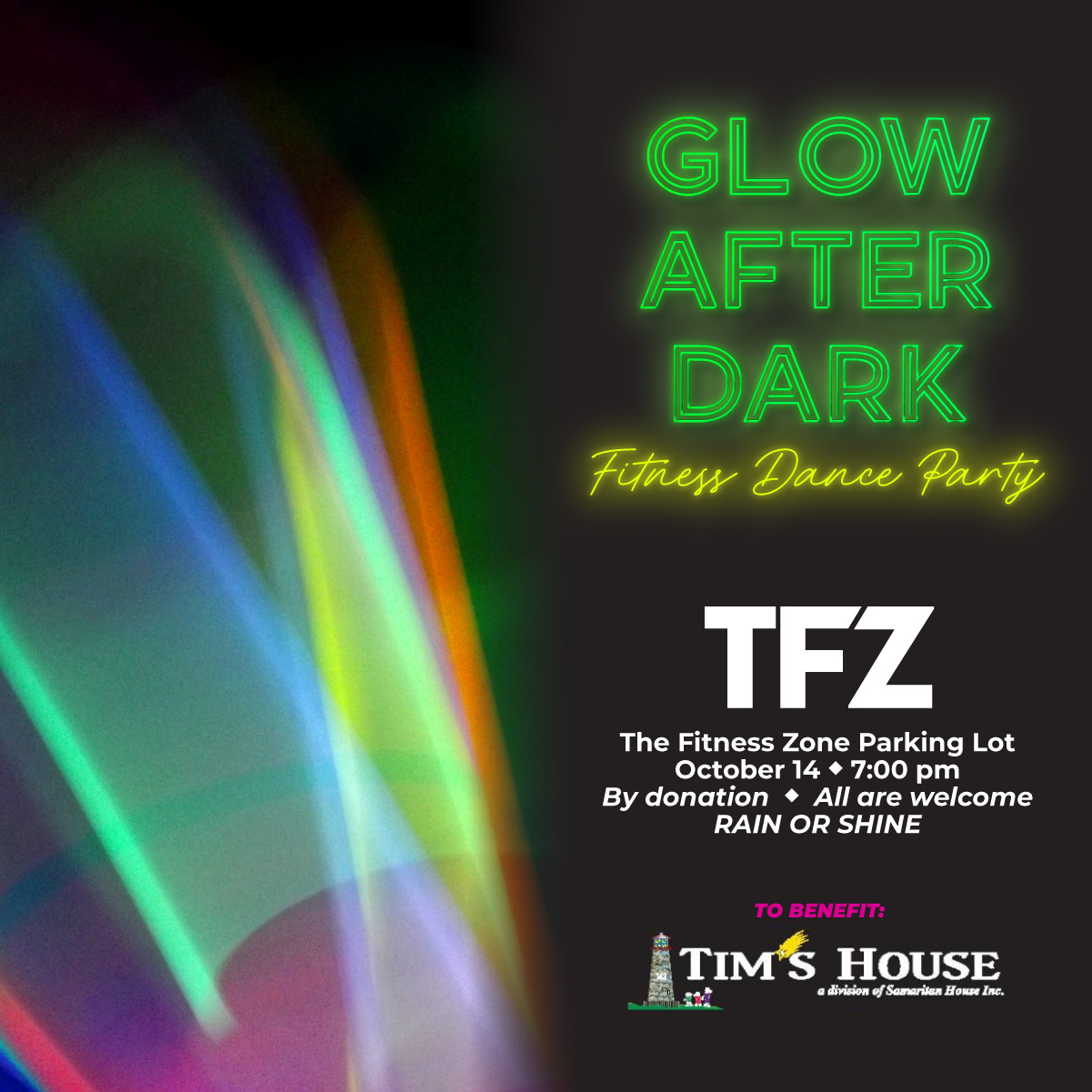 Glow After Dark Fitness Dance Party
October 14, 2022
7:00 pm
The Fitness Zone, St. Albans
Pricing: By Donation
To benefit Tim's House

TFZ invites you to an outdoor GLOW AFTER DARK Fitness Dance Party on Friday, October 14! 💃🕺 This charity event will be by donation. All proceeds will go to Tim's House to support their mission to empower people experiencing homelessness in our community to access safe housing and support. 

The party kicks off at 7pm in the front parking lot. Make sure to wear bright neon clothes and lights galore so we can put on a great glow show. We will have glow sticks available.
A little rain 🌧 won't stop us – we'll move the party inside if need be.
Non-members are welcome!
Please call 527-1234 or see the front desk to sign up! LET'S GLOW! 😁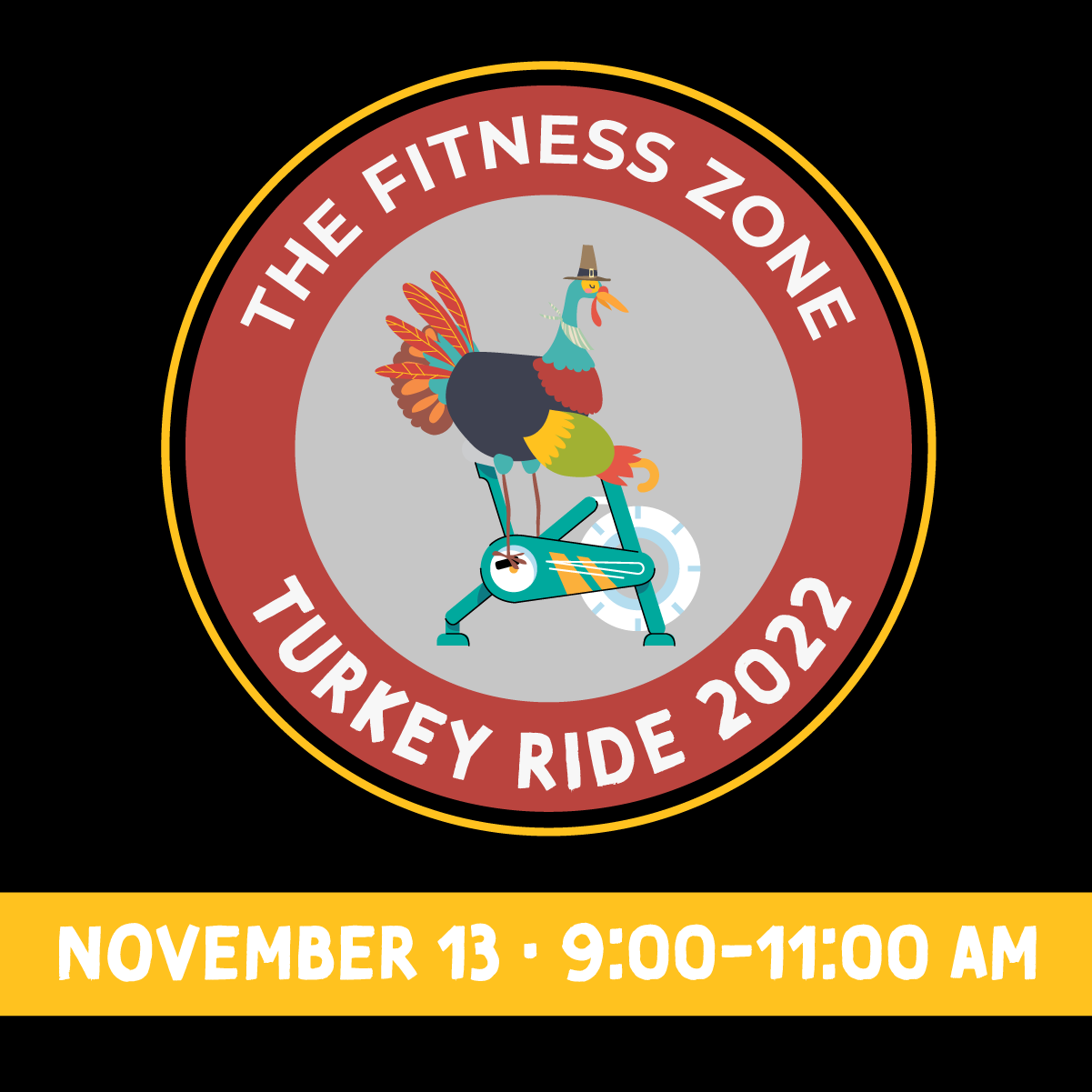 turkey Ride Charity Spin
November 13, 2022
9:00 am – 11:00 am
The Fitness Zone, St. Albans
Pricing: By Donation of Grocery Store Gift Cards

Save the date for the 2nd Annual TFZ Turkey Ride, a charity spin class to help those in our community that are in need this Thanksgiving.
This year we are asking that you bring a grocery store gift card to participate. We will be giving these gift cards to families and community members in need.
All are welcome to join! Limited space.

Please call 527-1234 or stop by to register.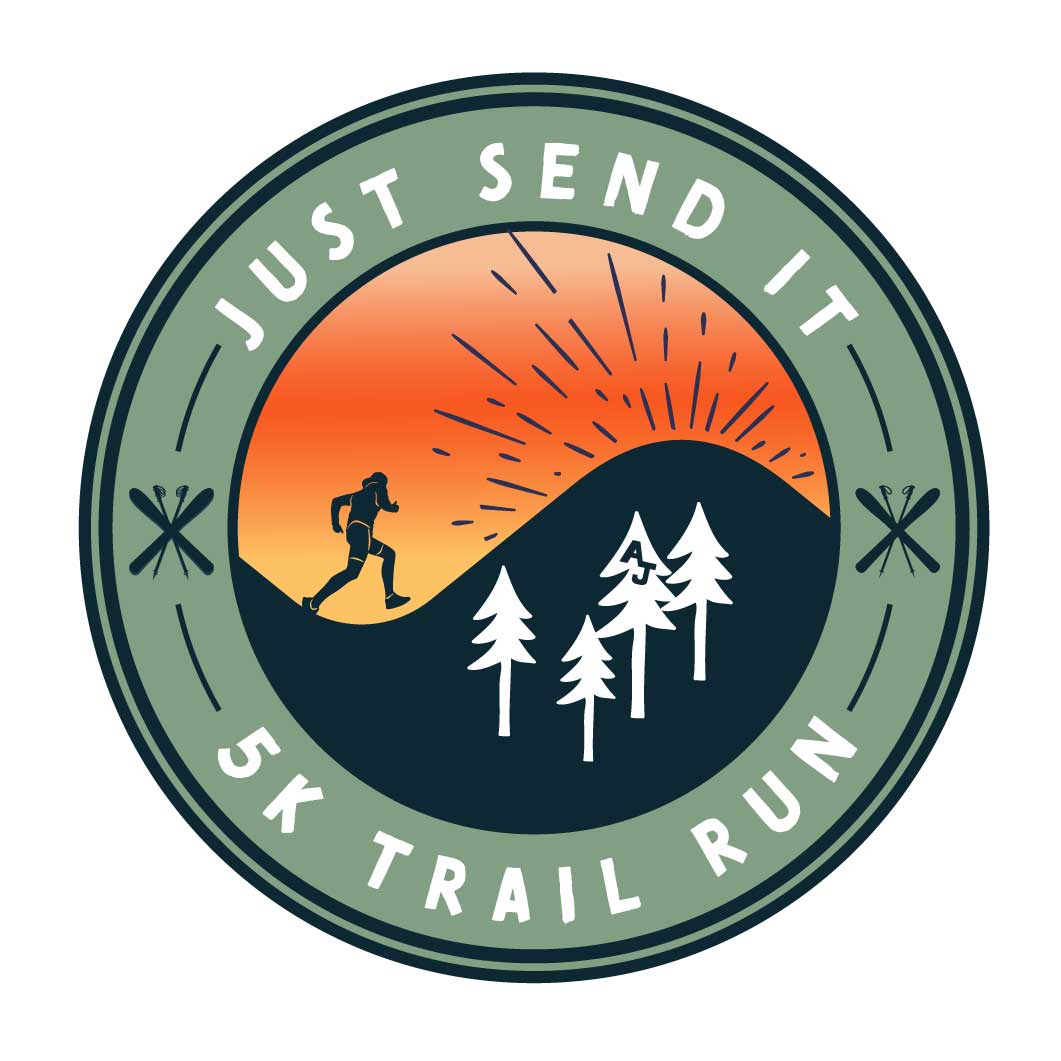 Just Send It 5k for Suicide Awareness
August 20, 2022
10:00am
Hard'ack, St. Albans
PRICING:
Pre-register online by Aug 18: $25.00/person
Day of Registration: $35.00/person

All proceeds from this event will be donated to the Afterglow Foundation to help aid in its mission to help local mental health organizations create tools and talking points around suicide so that families can be better prepared to have the tough conversations with their kids around the subject.
Event Details:
Walk, jog, or run the mapped out 5K trail at Hard'ack. We'll have prizes for the top male and top female finisher. Other fun prizes will be up for grabs for all participants. 1st 50 participants to sign up receive a free shirt!

"Just Send It" is a phrase that AJ Holzscheiter, for whom the Afterglow Foundation was created in honor of, and his friends would shout as they barrelled down the mountain on their skis.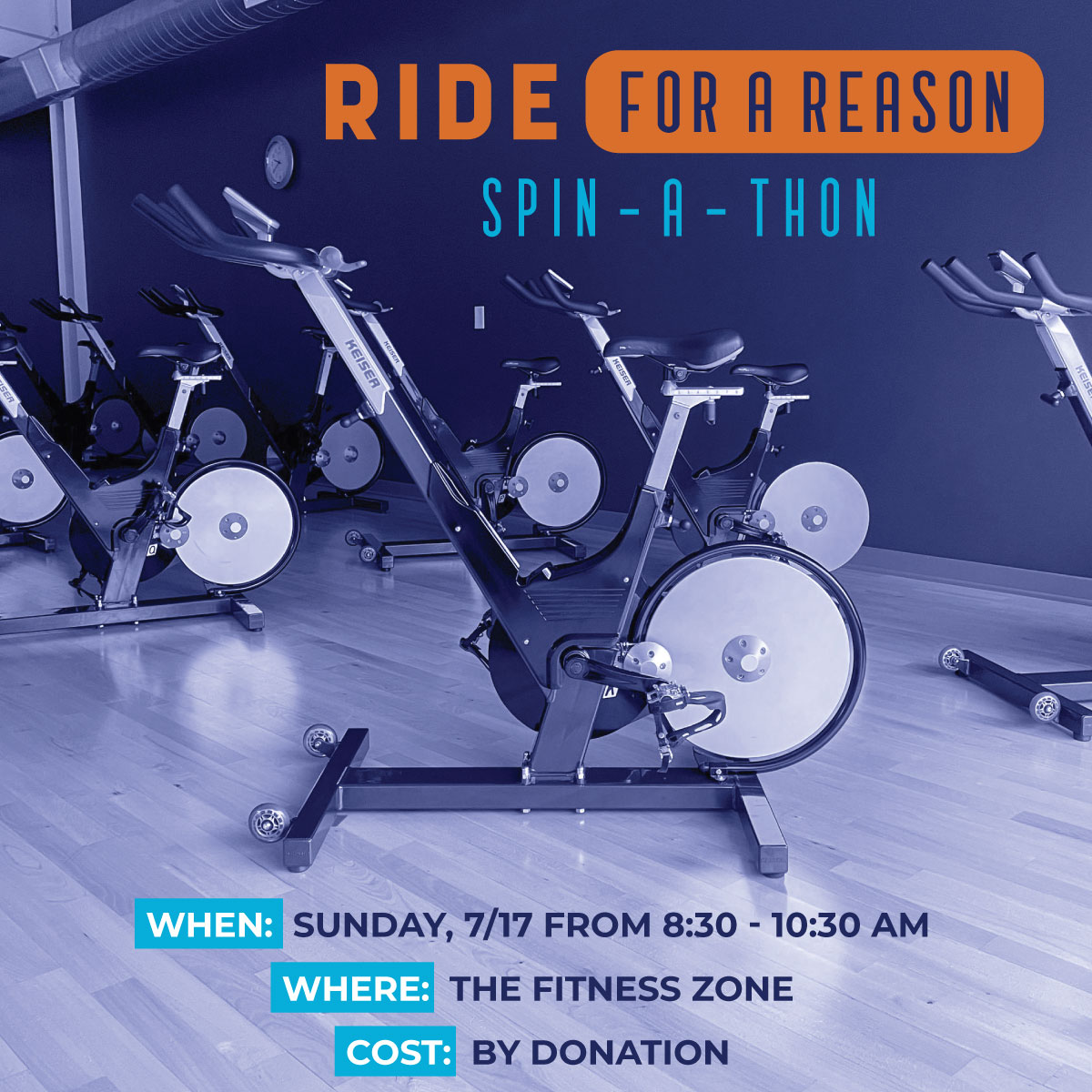 Ride for a Reason Spin-a-Thon
July 17, 2022
8:30 am – 10:00 am
The Fitness Zone, St. Albans
Pricing: By Donation
As our homepage says, when you become a member, you aren't just signing up for the gym, you are becoming part of an active community of like-minded individuals looking to live healthy lives. And that community circles the wagons when a member is in need, which is why we are hosting this RIDE FOR A REASON Spin-a-thon.
One of our members is going through uncharted waters and we want to help make their journey just a bit less stressful. Join us for the spin-a-thon any time from 8:30 – 10:30 am by donation – pay at the front desk or see Keely the day of the ride. Stay for as long or as little as you would like. We have 20 bikes available and would love to fill them!
All are welcome to join!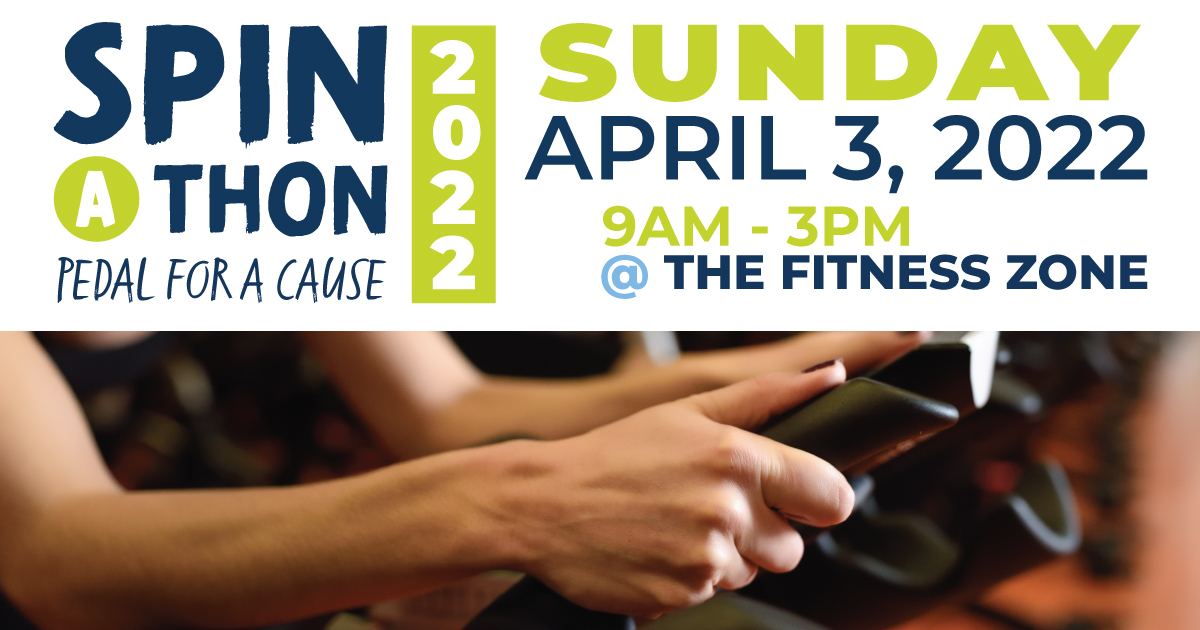 6 HOUR CHARITY SPIN-A-THON
HOW IT WORKS
TEAMS:
Create a team of however many people you would like, and start raising money to support your team, with a minimum due of $600. Show up the day of the event with your entire team ready to take turns cycling for a great cause! The team that raises the most money will win some fun prizes!
A $100 deposit is required to reserve your bike on a first-come, first-served basis.
ARE YOU AN INDIVIDUAL WITHOUT A TEAM?

We've reserved some spots for you! Stop by the day of the event and spin for a 1/2 hour or 2, it's up to you! Participate with a donation amount of your choice.
We will be splitting all proceeds between Spectrum Youth and Family Services of Franklin County and Franklin County Animal Rescue. Thank you to our members for choosing the charities to support!
Rail City Nutrition Center is located in the front of The Fitness Zone and offers performance-based grab n' go meals, protein coffee, smoothies, shakes, gear, and supplements.