The personal trainers of The Fitness Zone, located in St. Albans, VT, are ready to help you discover the best possible path towards your fitness goal, whether that is to build strength, gain muscle, lose weight, gain energy, recover from previous injuries, or increase flexibility!
Each trainer is independently insured and hold different certifications. Feel free to speak with a staff member to assist in picking a trainer or reach out to a trainer directly for more information on their pricing and services.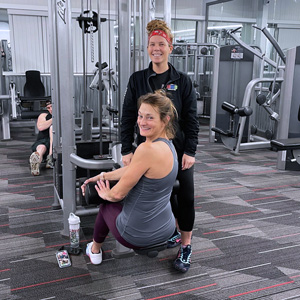 Keely Doe
Keely, the owner of The Fitness Zone, specializes in training for athletic events such as Spartan races. Through a mix of training sessions and group classes, she offers her clients a well-rounded training regiment.
See the front desk to schedule a consult to train with Keely or email thefitnesszonememberservices@gmail.com.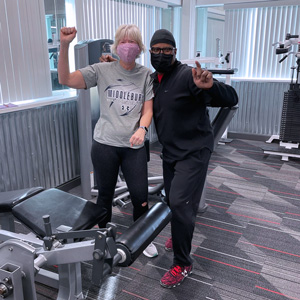 Clarence Long
Clarence Long is a National Federation of Professional Trainers, Master trainer, and Subject Matter Expert. He works with a wide range of clients and athletes, ages 10–85 who are fulfilling a variety of goals and objectives. In addition, he conducts personalized training sessions geared towards achieving specific goals.
Clarence has been a personal trainer since 1995 and has competed and placed in numerous Bodybuilding Shows on the East Coast. Clarence also specializes in helping others train for Bodybuilding/Fitness shows along with detailing meal planning suggestions to achieve desired results.
Contact Clarence at (802) 238 – 7143 to begin working with him.
Do it now because sometimes later becomes never.